Stress Urinary Incontinence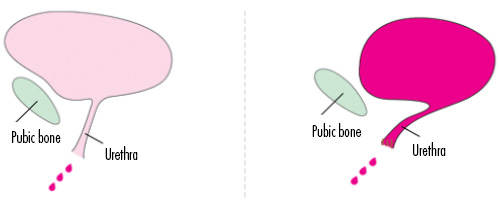 Urinary incontinence refers to is unintended leakage of urine. Stress urinary incontinence, observed frequently in middle-aged women, accounts for 80 to 90% of all cases of urinary incontinence and results from damage caused during childbirth. In affected individuals, unintended leakage of urine can result from coughing, sneezing, jumping, exercising and laughing.

It occurs most frequently in women in their 30s and 40s, especially among those who gave vaginal delivery, but it also occurs in women who had a C-section.

Treatment methods are divided into surgical (TOT surgery) and non-surgical. In the recent years, with the development of a simple surgical method, surgeryhas become the preferred method of treatment.